The Shoulder Centre Team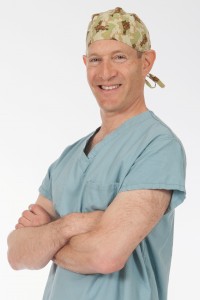 Stephen Gallay
Dr. Stephen Gallay completed his medical school at McGill University, his Orthopedic Surgery training at the University of Toronto and then went on to complete an Upper Extremity Fellowship at St. Michael's Hospital.
He joined Rouge Valley Health System in 1997 and is currently the Division Head of Orthopedic Surgery at the Ajax and Pickering campus.
His specialty focus is Arthroscopic and Reconstructive Surgery of the Shoulder. He is also a Consultant Shoulder Surgeon with the Working Condition Program at Sunnybrook hospital's WSIB Shoulder and Elbow Working Condition program, a past president of the Ontario Orthopedic Association and co- Founder of mySmartSimulations (a US company specializing in simulation-based virtual reality training for healthcare).
When Dr. Gallay came to Rouge Valley Ajax and Pickering hospital his goal was to build a new upper extremity program within the organization. Within five years, the program grew further as he brought on Dr. Joel Lobo, who is also Shoulder & Sports Specialty trained. Subsequently, Dr. Jason Smith joined the Rouge Valley Centenary hospital with similar specialty training to that of Dr. Lobo.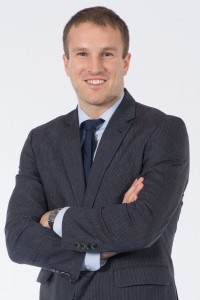 Justin Hodgins
Once an athlete himself, Dr. Justin Hodgins suffered a career-ending shoulder injury as a teenager.  After undergoing his own orthopaedic surgery, he was inspired to help improve the function and quality of life for others, and chose to pursue medicine.
Dr. Hodgins completed his medical school at McMaster University and his residency training in Orthopaedic Surgery at the University of Toronto, before heading to New York City where he completed an American Shoulder and Elbow Society (ASES) fellowship at New York Presbyterian Hospital and Columbia University.  An accredited Sports Medicine and Upper Extremity Reconstruction fellowship, Columbia is the exclusive surgeons for the New York Yankees Baseball Team, the New York City FC, and Columbia University Athletics.
Dr. Hodgins then returned to Toronto and completed a Trauma and Upper Limb Reconstructive fellowship at St. Michael's Hospital, and has subspecialist interest in arthroscopic and open procedures of the shoulder, elbow and knee.
Now part of Rouge Valley Health System's team, Dr. Hodgins specializes in shoulder, elbow and sports medicine, and performs surgery on the muscles, bones, joints and other connective tissues of injured athletes and patients to help restore them to their pre-injury condition.
He maintains medical licensees in Ontario and New York State and is an active member of the American Orthopaedic Society of Sports Medicine (AOSSM) and the Columbia Shoulder and Elbow Society (CSES).

Derek Krete
After a successful football career at the University of Western Ontario, Dr. Krete went on to play two years with the Toronto Argonauts and Saskatchewan Roughriders.
It's not surprising that after his own professional sports career, Dr. Krete decided to care for athletes from the sidelines. After completing a Fellowship in Sports Medicine from the University of Utah's Orthopedic Centre (where he was also a physician for the university's men's hockey team and worked with the football team, the world speed skating championships and ski clinics), Dr. Krete and his family moved to Peterborough where he now specializes in physical medicine and rehabilitation and sports medicine.
Dr. Krete also serves as the specialist lead for the Peterborough Youth Sports Concussion Program, which has established a best practice model in the prevention, diagnosis, treatment and management of concussions across the Peterborough Networked Family Health Team. The program is working hard to ensure that the community as a whole is becoming more educated around the issue of concussions.
The program, the first of its kind in Canada, is a collaboration between primary care providers and specialists and will benefit the health and safety of the Peterborough community for years to come.
Joel Lobo
Dr. Joel Lobo, MD, FRCSC, completed his medical school and residency in Orthopaedic Surgery at the University of Toronto.  Following his residency, he completed a Trauma and Upper Limb Reconstructive fellowship at St. Michael's Hospital where he specialized in Shoulder and Elbow surgery.
Following this, he completed a Sports Medicine and Arthroscopy fellowship at the Toronto Western Hospital, taking care of players and staff from the Toronto Maple Leafs, Toronto Blue Jays, Toronto Rock Lacrosse Club and Toronto F.C.  Upon beginning his practice at Rouge Valley Health system, his initial focus of practice was Arthroscopic reconstruction of the Shoulder, Elbow, and Knee.  With the development of The Shoulder Centre, his practice has been further focused to include the reconstruction of sports-related knee injuries, as well as Arthroscopy and Open reconstruction of the Shoulder with a special interest in complex shoulder instability and rotator cuff surgery.
Dr. Lobo is a consultant surgeon for the WSIB's Shoulder and Elbow Working Condition Program at Sunnybrook Health Sciences Centre.  He is a former Division Head of Orthopaedic Surgery at Rouge Valley Ajax and Pickering hospital.
Dr. Lobo is an educational consultant for Arthrex, Inc. He regularly instructs at surgical skills labs in Canada and the United States to teach advanced arthroscopic reconstructive techniques in the shoulder and knee to residents, fellows and other practicing international orthopaedic surgeons.
Kimberly Scott
Kimberly Scott has served as a surgical physician assistant in Orthopaedic Surgery since 2015. Prior to joining Rouge Valley Health System, she had obtained experience providing inpatient services at Toronto General Hospital, Acute Care General Surgery and within Emergency Medicine, and Mackenzie Health Hospital in Richmond Hill.
At Rouge Valley Ajax and Pickering hospital, she works closely with the orthopedic surgeons in the diagnosis and treatment of shoulder conditions, along with general orthopedics inpatient services and assessment of orthopaedic patients in the Emergency Department.
Kimberly earned her Physician Assistant degree in 2011 from the University of Wisconsin, Madison Physician Assistant Program and a Bachelor of Science in Human Biology from the University of Green Bay, Wisconsin in 2009. Additionally, she graduated from the Bellin School of Radiology Program in 2006 as a Radiographer and CT Technologist.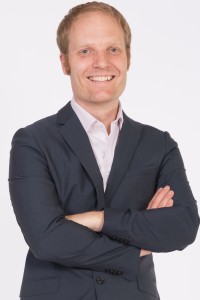 Jesse Slade Shantz
Dr. Jesse Slade Shantz is a sports and shoulder surgeon and is a past Chief Medical Officer for OMSignal, a wearable tech company. He is interested in applying technology and management principles (Lean, etc.) to create a more patient-centered healthcare system focused on increasing value to users.
As well as holding a medical degree from the University of Western Ontario, with his residency in Orthopaedic Surgery at the University of Manitoba, Dr. Slade Shantz completed fellowships in bone biology research and orthopaedic trauma at the University of California, San Francisco and shoulder and sports at the University of Toronto. His research focuses on technology, simulation and clinical trials. Concurrently, he holds an MBA from the Ivey School of Business. With his cross-enterprise training Dr. Slade Shantz advises start-up companies in the digital health field specializing in data use and privacy issues.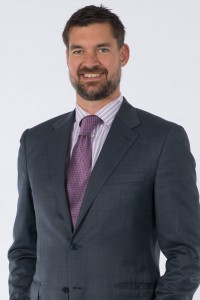 Jason Smith
Dr. Jason Smith is an Orthopedic Surgeon, with specialization in sports medicine, ligament reconstruction and arthroscopic procedures of the shoulder, elbow and knee. He is currently the Division Head of Orthopaedics at the Rouge Valley Centenary hospital and is an Orthopedic Consultant and team doctor for the Toronto Blue Jays.
Dr. Smith holds an undergraduate degree from Princeton University (A.B. Ecology and Evolutionary Biology) where he also played division 1 NCAA hockey. Following Princeton he played a year of professional hockey in the Calgary Flames organization (4th round draft pick 1993). Dr. Smith ended his hockey career due to the increasing risks associated with cerebral concussions and attended the University of Calgary Medical School (M.D), where he graduated in 2001. He then completed his Residency in Orthopedic Surgery in 2006 from McGill University. Afterwards he completed a one-year fellowship in Sports Orthopedics with the renowned Dr. James Andrews, at the American Sports Medicine Institute in Alabama.
Dr. Smith is one of a small handful of surgeons in Canada who perform the "Tommy John" elbow ligament reconstruction in pitchers.